Dr. George Golumbeski joins Peptone as a Board and Executive Advisor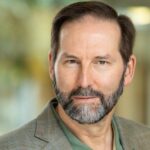 We are incredibly excited to welcome onboard Dr. George Golumbeski. George is one of the most prolific dealmakers in the biopharmaceutical world. He was serving recently as an Executive Vice President of Business Development for Celgene, where he was responsible for forging collaborations with biotechnology companies seeking to bring breakthrough medications to people suffering from cancer and chronic inflammation.
He is currently focused on new company creation building. He serves on the Board of Directors of several biotechnology companies, including: KSQ Therapeutics, Enanta Pharmaceuticals, MorphoSys and Sage Therapeutics.
You can learn more about George his career and dealmaking legacy here.