Peptone closes $2.5M seed investment round led by Hoxton Ventures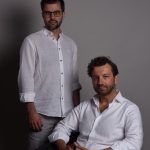 Peptone, a UK-based startup that is helping pharmaceutical companies unravel the secrets of proteins, has raised a $2.5m seed round from backers hoping the company can unlock one of the most pernicious problems of medicine.
The money from Hoxton Ventures, dRx Capital (a venture arm of Novartis Pharma AG) and Founders Factory will help the team finish building their Protein Engineering Operating System, a computer programme that combines computational molecular physics and neural networks to help analyse the behaviour of proteins.
Understanding proteins is a central problem to a lot of cutting edge medicines. Creating vaccines against Covid-19 has mainly focused on understanding the spike protein on the surface of the virus. Antibodies that fight against diseases are proteins, and the excessive build-up of certain proteins in brain cells are thought to be the cause of diseases like Alzheimer's and Parkinson's.
The seed funding round will be used in part to grow the 7-person team (which includes quantitative analysts similar to the ones employed by investment banks) to around 15, and to build a supercomputing hub in Iceland.
About Peptone
Innovative drug discovery pioneers Peptone are applying advanced biophysics, atomic-level experimental approaches, cutting-edge supercomputing and machine learning to the challenge of biopharmaceutical research and development. By bringing these proprietary approaches together, we are exploring the world of intrinsically disordered proteins (IDPs) – proteins without a fixed structure that play a significant role in health and disease – opening up the possibility of novel therapeutics against an entire class of high value and previously undruggable targets. For further information about Peptone and the company's technology, visit peptone.io.